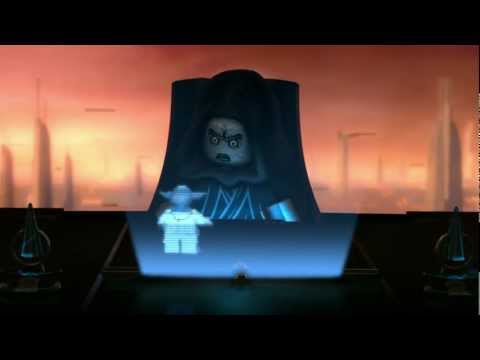 Lego is continuing their Star Wars collection with a new animated special The Yoda Chronicles. On May 29th, Cartoon Network will air the first special called "The Phantom Clone"; then later this year the following two specials will air.
In promoting this special, Lego has sent out an exclusive souvenir celebrating the premiere. This Lego set is a council scene with Yoda, a unknown Jedi, and a robot sitting in a throne room/meeting room.
This a very nice Lego set that was easily put together in approximately one hour. The parts came in three bags, each bag separated for each character and their adjoining seat. Once each set was assembled, they fit perfectly together to create a half circle scene. Even the back of the set had some decorations to not just be blank.
The characters were as well detailed as you can get for a Lego figure. Yoda and the Jedi came in three pieces, while the "floating" robot came with more pieces. The robot was a bit more difficult to put together as sometimes it would snap apart while attempting to assemble. Though once assembled, the characters flowed well with the set pieces.

Check out The Yoda Chronicles on Cartoon Network on May 29th! For more information, go to the official site.