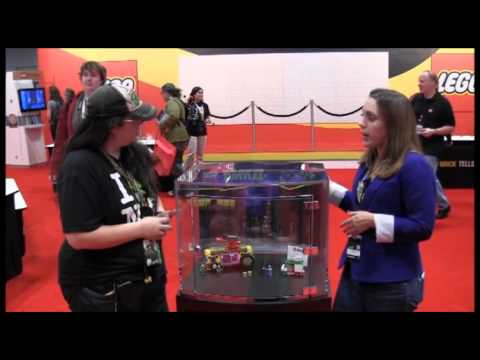 Hey everyone,
Coming this January to stores is the new TMNT Lego sets.  They let this news out through New York City Comic Con on October 11th, 2012.  Cowabunga Corner was there to catch this awesome event and got to interview one of the kind folks at Lego about the new line of toys coming out in 2013.
There's a handful of sets out.  This video shares photos of the set that was shown at New York City Comic Con.  Hopefully we'll have more news of the different sets as it gets closer to the 2013 release date.
Credit:
Host: Michele Ivey
Camera: Miki Ivey
Editing: Michele Ivey
Intro: Phoenix
Location: New York City Comic Con 2012
Sponsor: whttp://voicechasers.com/
Remember to check out our website: http://www.cowabungacorner.com/
Follow us on Twitter at: http://twitter.com/cowabungacorner
Myspace Mascot: http://www.myspace.com/tmntcon
Facebook: http://www.facebook.com/pages/Cowabunga-Corner/182112125136590 (If the facebook link doesn't work for you – just search Cowabunga Corner while on facebook, it will be the top result)
Our Facebook fan page is very active with comments and photos posted throughout the week that is not shared elsewhere. Check it out for up to date information on Cowabunga Corner.
Please Comment & Rate!