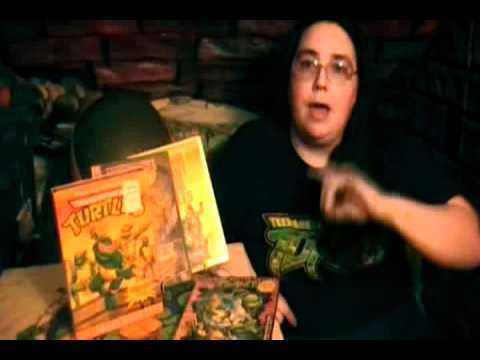 Hey everyone,
Welcome to episode 15 of Cowabunga Corner Season 3. In this episode I talk a little about the history of TMNT voice actors. One thing all Turtle fans know is that every media has a new set of voice actors, so we're always seeing new faces being brought in. It's been this way since the early day of Ninja Turtles.
Personally I don't mind new voices as long as they capture the feel of the series that they were brought in for. Each series of the Turtles brings up a new looks and view to the guys to where the directors are looking for something different. And this gives more people the chance to play the Turtles down the road, including fans of TMNT.
Do you have a favorite voice actor or set of voice actors? Let us know in a comment or video reply!
Please feel free to leave comments, do video replies, rate the video and if you haven't please do subscribe to our channel.
Credits:
Editing: Phoenix
Host: Michele Ivey
Camera: Star
Follow us on Twitter at: http://twitter.com/cowabungacorner
Myspace Mascot: http://www.myspace.com/tmntcon
Facebook: http://www.facebook.com/pages/Cowabunga-Corner/182112125136590 (If the facebook link doesn't work for you – just search Cowabunga Corner on Facebook, it should be one of the top results)
Our Facebook page is very active with comments and photos posted through out the week that is not shared else where. Check it out for up to date information on Cowabunga Corner.
Next Week on Cowabunga Corner: Review of "We Wish You a Turtle Christmas"