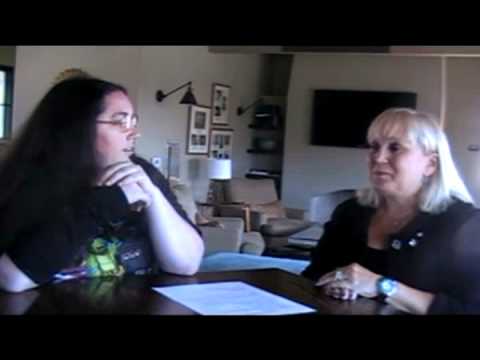 Hey everyone,
Welcome to episode 21 of "Cowabunga Corner" Season 3. In this episode I sit down with Renae Jacobs, who voiced April O'Neil for the original Teenage Mutant Ninja Turtles series. She shares her stories from when she worked on Ninja Turtles as well as other parts of her history as a voice actress.
Please feel free to share your thoughts in a comment or video reply. Also let us know if you like the video by reating and if you haven't already please do subscribe.
Credits:
Editing: Phoenix
Host: Michele Ivey
Guest: Renae Jacobs
Camera: Miki Ivey
Remember to check out our website: http://www.cowabungacorner.com/
Follow us on Twitter at: http://twitter.com/cowabungacorner
Myspace Mascot: http://www.myspace.com/tmntcon
Facebook: http://www.facebook.com/pages/Cowabunga-Corner/182112125136590 (If the facebook link doesn't work for you — just search Cowabunga Corner on Facebook, it should be one of the top results)
Our Facebook page is very active with comments and photos posted through out the week that is not shared else where. Check it out for up to date information on Cowabunga Corner.
Next Week on Cowabunga Corner: Fan Interview #2